This post contains affiliate links.
I did not get this posted last week, so I am doing a two-week version.  🙂  That also means it is long.
Things went a lot better school wise this past week.  I'm not sure if that had to do with having a plan or just getting past the chaos of the holidays.  Jack still loves having school and reminds me if we do not get to it in time, or if he feels at the end of the day that we have not done enough.
George is having trouble at school and I know I am slacking on getting him to do his homework.  The boys go to bed really early, as they sleep about 12 hours, and wake up 1 – 1.5 hours before we have to leave to take George to school. (We used to have to still wake Jack up 30 minutes before it was time to leave.  I'm so glad not to have to worry about that any more.) Evenings are not at all a good time to do homework with him, as it takes 3 times as long, but he has become extremely reluctant to do it in the mornings.  Something needed to change.  So I thought it was a brilliant idea to have him do his homework on Thursday while I did school work with Jack.
We sat down at the dinning room table and what resulted was anything from ideal.  The boys were talking over each other, impatient for my attention, seemed unable to do work independently (really, I need to watch you write your spelling words three times?), and other fun things.
Next time I find myself having to do Jack's school work after George gets home, it will not be in that same fashion.  First off, we no longer do school work at the table since I realized we own a clip board that can go to the couch where there are blankets.  So much better than sitting at the table.  The table was just a convenient place at first.
The collage at the top is of some of the activities from two weeks ago.
Top Left: One of the libraries we visit has these wonderful blocks you can build with, as well as ideas of what to build.  We found ourselves trying to use up 4.5 hours on Sunday afternoon. Jack sat down with his Daddy and worked on building a pier.  He also learned that if the supports are on the outside of the boards on bottom, you can not use the boards to make a roof … surprising to him was the fact that they kept falling between his supports.  He figured out an alternative and all was right with the world again.  🙂
Top Middle: I have found a few books to add to that week's reading.  These came from our home, the public library, and from the church's library.
Top Right: On a recent day of no school for George, we went into our spare bedroom to watch a movie and have hot cocoa. This is a 'fun' thing as they don't normally go into this room.  I had made a batch in the crockpot and left it on low all day, thereby ensuring a steady supply of cocoa when we wanted it.  The candy canes were my effort to make it even more fun and use up something that has been lingering around the house.  While not technically an academic activity, it was nice to have a 'snow' day.
Middle Right:  This is something that entertained Jack for longer than it should have – a piggy bank and stocking hooks.  The word spelled out there is "Ol-pig-en".  Yes, 'pig' is part of the word.  He thought it was hilarious and did every variation he could think of, even moving the pig around in the word.
Bottom Left: I did this activity with both boys – printed off a blank calendar from the computer with the month and days of the week on it.  I had the boys, individually – see note about table work above, fill in the dates and year.  Then we decorated it.  In the end, I showed them the trick of using your knuckles to figure out if a month has 30 or 31 days.  The foam stickers were found in the after Christmas clearance section at a local store.
Bottom Middle: The game of Sorry was found upstairs and I thought the boys were finally old enough to play it.  They needed some help reading the cards, but quickly got the concept.  It did take several times of explaining, between tears and hugs, that there was a reason the name of the game is "Sorry".  After a week of having it out, we need to switch games but I am so glad to find they are old enough for things like this.
Bottom Right: The ongoing construction.  One of these days … really, at some point in the future, this will all be a sweet memory.  Right now it is a source of many lessons.  "If the temperature in the house keeps falling, we must have a draft.  Let's find it and figure out a way to stop it."  Out comes the hammer and nails and old blankets to cover up exterior doors that are no longer inside a garage.  I can't do anything about the lack of roof currently over our kitchen.  Thankfully it is finally above freezing.  "The reason your blocks don't stay up for a roof like the builders, is because they cut theirs at an angle.  Remember watching them?"  "No, we can not go jump in the mud in our church shoes."  "I don't think they will let you climb the ladder and help nail in roofing beams. You can take pictures though if you like."
We have finished two more chapters in The Story of The World, volume 1.  This was something I decided to 'officially' add to our weekly plan.  At first I was not sure Jack would like having history added in, but turns out he is LOVING it.  The first volume, and its activity book, is something I picked up last Spring, thinking we would work through it during the Summer.  That plan did not work, but I had not given up.  Over Christmas break I realized Jack needed more to do during the day and thought I would try this again.  As it turns out, that was a great decision.
Not only is Jack following along, he is making connections!  It is great to see him nudge me while listening to something else and say, "Mom, nomads!  They said nomads!"  He now knows what those are.  We were also able to tie in the map work with present day reality – I showed him what the area looks like today and pointed out where a relative is going to be moving to soon.  He thought it was so cool that this person would be living in the same part of the world as Egypt.  "Do they know they will so close?!  They are almost to Egypt!  They should go visit."  Granted 'almost' is very relative when talking to a 5 year old.  This potential abstract map suddenly became so much more a part of his reality.
As this is Kindergarten, I decided to skip over giving him tests.  Instead, I ask him to tell back to me what we learned or we review what we read the last time.  So far he has shown me how much I underestimate his brain and ability to retain information.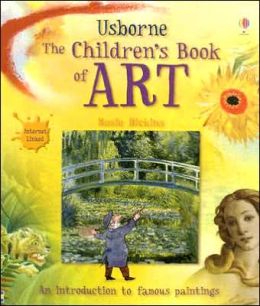 For Art we are still working through the Usborne's Children's Book of Art.  We read about two artists this week.  For the activity I took a coloring sheet I had two copies of and we colored them in different colors; Jack using warm colors and I using cool colors.  We then compared how different they looked.
Several of the descriptions talk about the artists painting on wood.  With the construction happening, wood scraps abound.  The plan is to take a few pieces and have both George and Jack paint on them.  First, though, I think I'll have them finish painting their wood tractors.  They have been asking and asking to finish, but I have not had the patience to do so.  That sounds bad to write, but it is the truth.  Doing this sort of craft with two active boys takes energy and focus and patience.  It also means I have to let go of my idea of how things should look at times and just let them do it.  In all, it means I have to sign up for a time to have a lot of intentional character building.
We took advantage of a music class for preschoolers at a library in Big Town.  Jack is still 5, so he fit in the age range.  Olaf also went with us.  It turned out to be really fun, though is only a one time thing I think.  Still, I counted it as music for the week.  I am not sure what we will be doing this upcoming week.  Jack really wants to go to the local gazebo and play music outside, so we might do that if I can find a day when the weather will be warm enough.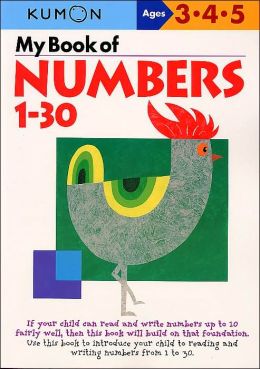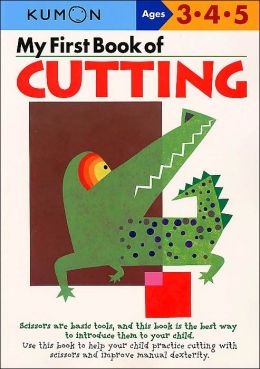 Another realization I had over Christmas Break was that we needed to have some sort of math lesson involved in our week.  While looking for ideas on what to use, I came across the suggestion to use Kumon workbooks. I had several unfinished workbooks in the basement.  Specifically I had two Kumon books, the ones pictured above.
This was perfect to add to some other Kindergarten work books I had been given by a former teacher.  Using the Number 1-30 book, as well as pages for patterns and other basic math lesson from the other workbooks, we had a math curriculm for 'free' right in our basement.  I went through and erased the pages George had started in My Book of Numbers 1-30 and gave it to Jack.  The beginning is a bit behind where he is, but this works well as he thinks it is fun.
We first happened upon these while I was waiting for my husband and boys to finish using the Little Boys Room inside Barnes and Noble several years ago.  We started off with My First Book of Tracing, in hopes of helping George with his pencil control.  Jack saw what he was doing and begged for his own book.  Finally we agreed.  We have been pleased with the books and the boys always beg for more.
I have followed the suggestion at the begining of one of the books – "Always leave them wanting more."  With that in mind, we do one or two pages a day even if they ask beg plead for more.  If I know it is going to be an issue, I will not share the plan of how many pages they are supposed to do, but instead tell them to "do this page", then seemingly agree to "just one more".  They need never know it was actually the plan to do 2 pages.
My First Book of Cutting is something Jack had started last Spring when I took him out of preschool.  The book had been set aside over the summer, as I only had one book but two boys who would love to use scissors.  We had move onto using my  husband's old papers or random magazines that were delivered to the house.  This is one work book that I am okay if he does a few pages in each day, though I have yet to give in to more than 3 pages at a time.
Something I realized at the beginning of last week, was that I had no system to organize what I wanted to accomplish for the day, let along the week.  Doing a search online for 'home school planners' resulted in a vast array of choices, some expensive, some not.  All seemed too complex for what I wanted.  In the end, I did a quick stop at the local Dollar General and picked up a planner for $1.
The first week using it, I filled in as I thought of things or as we did them.  So when I told Jack he needed to do Reading Eggs, I opened the planner, wrote it down and filled in a few more days I wanted him to do this program again that week.  I realized quickly that there were so many things I was forgetting.
With the cold weather last week, I knew doing laundry in our basically open air garage was going to be a no-go.  Instead I had my husband agree to let me go, solo, to the laundry mat after church.  Of course, that turned into being Sunday night as we spend a few hours at the library first.  I also told him my plan was to do school planning for the week.  He agreed and off I went.
First lesson – if you go on a Sunday night, the laundry mat is not nearly as empty as it is in the middle of the day in the middle of the week.  ::shock:: There are actually other people who use the laundry mat!  I had to either wait 40 minutes to use the washers I wanted, or divide my loads between multiple smaller washer and pay several dollars more.  Next time, I will not be going on Sunday night.

Between washing and drying all of our laundry I was able to look ahead at several books, pre-read through our read aloud book (English Fairy Tales And More English Fairy Tales by Joseph Jacobs), and write down much more of what I wanted to accomplish.  There were still some gaps, but it was much better planned out.
Oh, and as for the pre-reading, I thought it was not needed at first since they are only fairy tales after all.  I learned better when I started to read one story and the step-mother cut off the head of her step-daughter and used her organs to make a meal.  Pretty sure Jack will remember that one for a while.
When I got out our Kumon books, I also re-found some other workbooks I had.  One in particular was something I had forgotten we owned but now glad I gave in to the desire to buy it at a local garage sale – Mead's Write-on Wipe-off Lowercase  Letters and Uppercase Letters.  Using dry erase markers is so much more fun than doing this activity on paper with pencil.  We also do not have to use printer ink to create pages.
Having all the books I wanted to use for the upcoming week in one bag made it seem so much more manageable.  While we would not use every book every day, I was pretty sure we would use all at some point in the week.  As it turns out, there was 1 book we did not get to.  I had picked up an addition book from the Dollar Tree this past summer to help George review his math facts.  We never quite got that far, as I realized he was having trouble with a more basic concept first.  Jack liked it though, and it was my first glimpse into how his brain works.  I have no doubt he can do this, but was wanting to make sure he understood some of the other basic concepts first.
I have presented him with several mental math problems, and he seems quite confident in solving them.  When I told him that he needed to put up "3 plus 2 shirts" on laundry day, he stopped looked at me and asked again.  I repeated myself and then asked him how many shirts he need to put up. "5 shirts."
So what is the plan for the upcoming week of Kindergarten?  Take a look:
Monday (George has a school holiday)
Audio Book (Daddy Takes Us Skating) – 1 chapter
Story of The World, volume 1, chapter 6
Puzzle – sit out a new puzzle
Read aloud – English Fairy Tales
Read aloud – library books
Read new Bible verse for the week
Math game – great/less than
Kumon Numbers 1 – 30, 2 pages
Sensory games
Tuesday
Audio Book, 1 chapter
Reading Eggs
Read aloud – English Fairy Tales
Trace new Bible verse for the week
Math worksheet – greater/less than
Kumon Mazes, 2 pages
SOTW activity
Practice reading
Sensory games
Wednesday
Audio Book, 1 chapter
Read aloud – English Fairy Tales
Kumon Numbers 1 – 30, 2 pages
Cutting
Handwriting Practice – Letter 'D'
SOTW activity
Practice reading
Math game – greater/less than with cards
Sensory games
Thursday
Audio Book, The Adventures of Buster Bear , 1 chapter
Reading Eggs
Read aloud – English Fairy Tales
Kumon Mazes, 2 pages
Worksheet choice – do 2 of choosing from Kindergarten workbooks
Handwriting Practice – Letter 'D'
Write note/card of encouragement and mail
Practice reading
Sensory games
Friday
Audio Book, 1 chapter
Read aloud – English Fairy Tales
Kumon Numbers 1 – 30, 2 pages
Worksheet choice – do 2 of choosing from Kindergarten workbooks
Handwriting Practice – Letter 'D'
Practice reading
Math game – greater/less than
Sensory games
Saturday
Audio Book, 1 chapter
Activity at library (animals)
Practice reading
Sensory games
The outline above is just that, an outline.  There may be things added or taken away from it, but those are my basic goals for each day, taking about 30 – 45 mintues.
Two days this week Olaf will be here, which always throws off schooling.  I also need to make a trip to get a tire repaired/replaced at some point, which will also take several hours out of one day.  While we need to stay flexible, consistency in getting these things accomplished every morning is important to forming the habit of getting our 'work' done before 'playing'.