This past year found me reading more than I have in a while.  It is like catnip for me.  Once I start it is so hard to stop.  I'm not always picky and find picking up something out of the norm for me can be an adventure.  There are a some types of books I won't read and other I just prefer not to.  While I haven't shared every book I've read this past year, here are the ones I have written review for.
When I started the year, I had no intention of reviewing books.  It just sort of happened out of my desire to share them with you.  There were so many things I learned from some of these books it felt wrong not to let you know about them.  Once I began writing review I realized my selection of books changed.  I no longer was looking for a quick book which would take me 20 minutes from start to finish, the 1 children's book being the exception.  I wanted something with a bit more substance.  I think I found that in most of the books in the list below.
It may have taken me a few books to start finding gardening related ones worth reviewing for you (and don't think I didn't read through many before that point), but I think I may have found a source for more of them in the future.  If that is the case, you can expect to see more reviews along those line this upcoming year.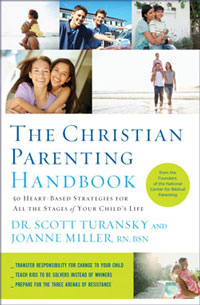 The Christian Parenting Handbook was the first of the books I reviewed.  This book is currently sitting on my night stand, as I've referred back to it recently when I needed a reminder of how to respond to some situations here at home.  I was encouraged to keep doing what I was doing, to make a few tweeks in other areas and to remember that I wasn't the one in charge of changing the heart of this child.
Limitless by Nick Vujicic is a devotional book aimed helping you see the hope in your life.  The short devotions would have made this the perfect book for me a few years ago when I didn't have the time or mental energy for long drawn out devotions.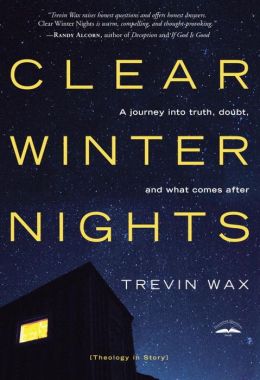 Clear Winter Nights was a book I wished I had when I was in college.  I loved the format of the book, where so much could easily have gone wrong.
Forever Friday was a great love story, without all the unnecessary love scenes included.  The ending was a bit rushed, but over all a good book.
Breaking Through Concrete was the first gardening book with enough substance for me to feel like it was worth sharing with you.  At the time of reading it I wasn't thrilled with the format.  I actually wanted to quit many times, but keep going many times just so I could tell you all about the book.  You were my encouragement to persevere.  Now that I have had some time to distance myself from that experience, I appreciate even more the value of information found within the pages.
Emma of Aurora was a book I very much wanted to love, but just couldn't. The main character's lack of patience and self-worth grew old.  I felt like the author could have done a better job building the character and used those pages for adding to the story instead of taking away from it.  The overall story was an interesting one and something I may look more into in the future.
The Runaway Hug was the only children's book I shared and is still one of my favorites.   I loved seeing how the author and illustrator worked together seamlessly to build the story.  I still believe this will be a new classic.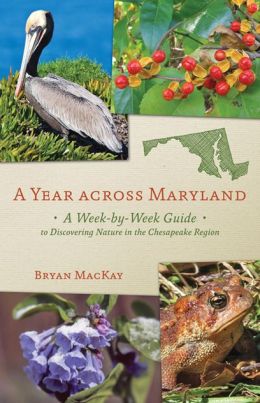 A Year Across Maryland was a gem that I was not expecting to find.  Bryan MacKay did not skimp on details or variety.  Each week was unique and contained more information than I had expected.  I only wish there was a guidebook like this for other regions of the country.
A Garden of Marvels is a book I will read again and again.  If you are looking for something unique, useful and interesting to add to your library or give to a friend this is one I would recommend.  While this book may not take you step by step through how to solve a gardening problem, you may find the foundational information from which to solve your problem.  And it is fun to read, too.