With summer looming very close in front of us, one of the items on my non-gardening to-do list involves signing up for various summer reading programs.  This is also a great reminder to keep participating in other reading programs that are not season oriented.
One of my highest goals for our kids, to love reading.
Participation in summer reading challenges is one of the ways we use to hopefully create kids who turn into young adults who love to read. My thinking is that if they can read, they can learn anything.  They can also travel to places otherwise unavailable to them.
In addition to your local library's reading program, here are a few more you can check out.  (Pun intended.)
Meatheads Burgers currently offers the Voracious Readers reading program during all seasons.  There is no guarantee that this program will continue, so make use of it while it is here.  The kids love being able to order their own burgers and 'pay' for them with the certificate they earned by reading books.
From the website:
The Barnes & Noble Summer Reading Program is here to help you on your way, encouraging you to read books of your own choosing and earn a FREE book, simply by following these three easy steps:

1. Read any eight books this summer and record them in your Summer Reading Journal (English or Español).

2. Tell us which part of the book is your favorite, and why.Bring your completed journal to a Barnes & Noble store between May 16th and September 5th, 2017. Find a Store

3. Choose your FREE reading adventure from the book list featured on the back of the journal.
My kids are excited about being able to choose from the books and have already selected the ones they want to work towards.  I love the fact that they are excited to be reading.
Books-a-million's 2017 Summer Reading Program runs now through August 16th.  As the image above shows, read 4 books from their Reading Challenge secelction, fill out the form and return to receive a free Maze Runner series water bottle.  Click here to find a store near you.
There are book selection for both kids and teens.  The Kids' selections online are not easy readers, so you may have to help your young reader choose something appropriate (or maybe read aloud to them).

Half Price Books' summer reading program for kids 14 (or 8th grade) and under is for June and July.
Once you've read 300 minutes, turn in your completed log to earn HPB Bookworm Bucks.   By August 31, cash in your HPB Bookworm Bucks in store for books, music, movies & games.- Half Price Books bookmark
While 300 minutes may seem like a large amount, it works out to just 10 minutes a day for 30 days.
If you need ideas for young ones, they have put together a list of Alphabet books as well as books for even younger ones. You are encouraged to read aloud to your kids if needed. Join us on our 2017 Summer Reading Quest with Bibleman, June 1 to Aug. 31. We want to help you and your family promote the love of reading in your home as well as encouraging the love of God's Word through reading His Scripture. This program is geared toward grades 1 through 6, but all are welcome to join in the adventure.
Read six books over the course of the summer and memorize six Scripture verses. Then, turn in a completed summer reading journal at your local LifeWay store to earn a free book and a new free Bible.
Join them in-store for a Kickoff Party May 26-27 to receive your FREE Summer Reading Program Journal, Bookmark and Pencil. At that time you will also be able to purchase books from the recommended reading list at 40% off!
Turn in your reading journals by August 31, 2017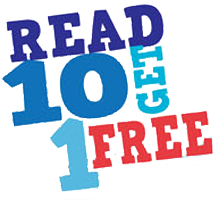 For every 10 books you read, we'll give you one free*. What's the catch? You just have to write a short report telling us: 1. Your name and age 2. The title and author of the book 3. Why you liked or disliked the book You can even include drawings. When you've finished your 10 book reports, bring them to your favorite Bookmans and we'll reward you with a free book for all that hard work.  – Bookman's Programs Page
Bookman's Entertainment Exchange has locations in Arizona.  While many of you may not live or visit these areas, it is a great example of finding a reading program at a location you may not have thought to look.  We visited a Bookman's a few years ago, while in the Tuscon area on vacation, and loved it.  The initial reason for going was to attend their story time, as we were looking for things to do with 4 little boys  under 4 (we had nephews along with us).  While the kids were listening to the story, I got to indulge myself (my husband was with the kids) and look through a large selection of used books.  We came away with several classics for a very reasonable price.  I probably would have bought more, but we were flying home, so space was limited.
There is also a Kid's Club, which offers enrolled kids a discount on books, as well as sending them a gift certificate on their birthday.
*The free book come in the form of a $10 certificate to be used in the store. I could not find the information online, but a call to one of their stores confirmed they are still doing this program
Chuck E. Cheese is a restaurant I did not grow up living near.  However, there was a time or two that we went for a party and I always had fun going.  With George and Jack being on the young side, and easily overwhelmed, we have not gone before.
I was surprised to find that they offer a very diverse reward program.  Fill out one of the calendars, bring it in, and earn 10 free tokens.  Their calendars are one that will help you form good habits in your kids and include the following calendars: reading, picking up your room, doing homework first, no picking your nose, daily chores, and more.  In all, they have 15 different calendars to choose from.  Additionally they have other awards you can earn and redeem for 10 free tokens.
A food purchase may be required to receive your tokens.
"Book Adventure is a fun, free way to motivate your child to read! Kids in grades K-8 can search for books, read them offline, come back to quiz on what they've read, and earn prizes for their reading success." –
Book Adventure website
We have yet to participate in Book Adventure, as our kids have been too young previously.  Their prizes page does include some unique items that the kids can earn points toward.  Teachers can also set prizes for their classes.
"The Scholastic Summer Reading Challenge
 is a free online program designed to motivate and excite your kids around reading books this summer. Kids can log the minutes they spend reading, play games, earn virtual rewards, and enter sweepstakes, all in an effort to set a new reading world record for summer 2015!" –
Scholastic Reading Challenge
Scholastic's 2017 Summer Reading Challenge begins May 8 and ends September 8.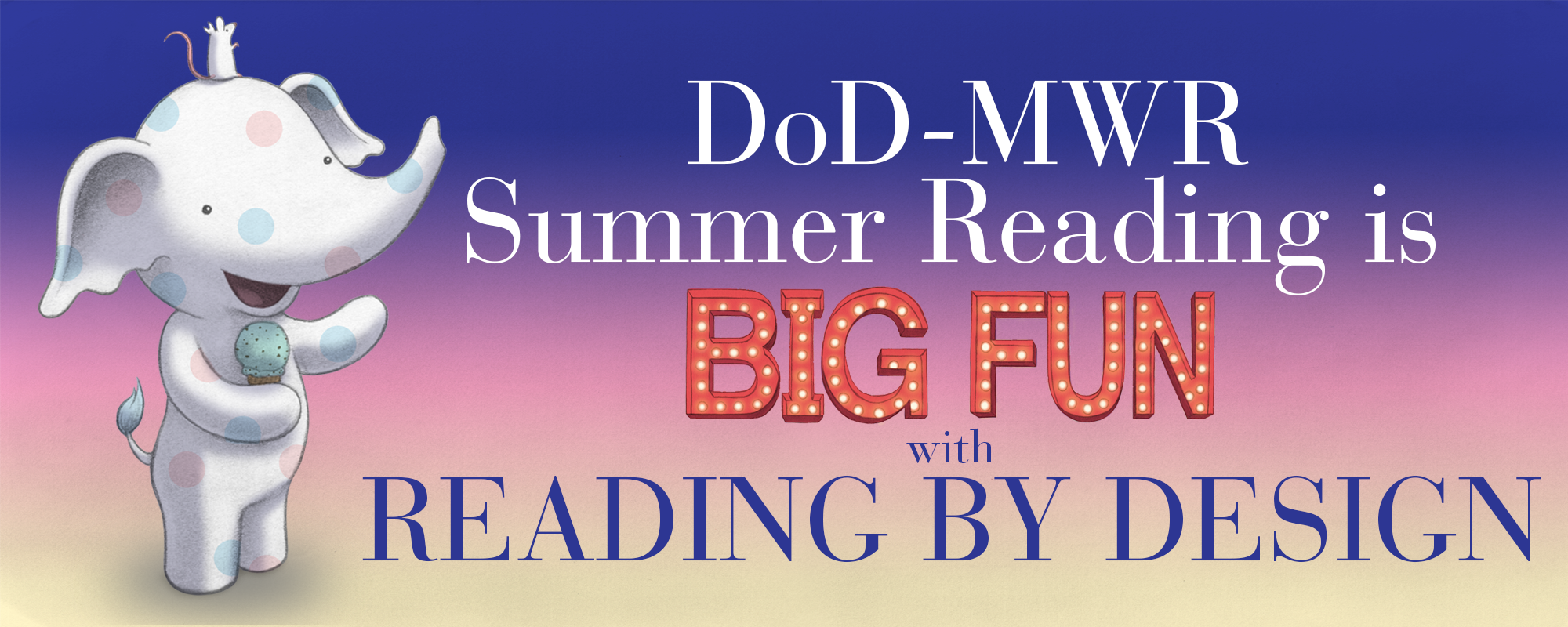 "During the summer months, DoD-MWR Libraries around the world will host a range of free activities for children, teens, and adults that encourage and support a love of reading. Participants also can earn incentives by reaching their reading goals."
If you do not live near a base or libray on base, there is also a Virtual Summer Reading Program available.
Keep an eye out for the following programs this summer:
TD Bank had a summer reading program in 2016, which rewarded readers with money in their bank accounts for reading so many books.  They have not said yet whether they will do it again in 2017.