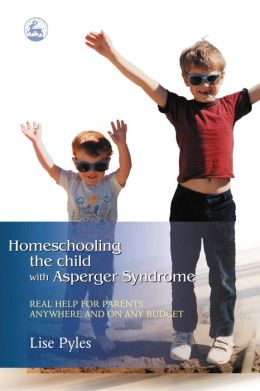 I wrote this book review this past Spring, though I did not post it at that time.  This was an accidental find at the library as I was quickly browning the selection of books on homeschooling while the kids were playing on the computers at the library in Big Town.  So glad I took the time to read it.
I am beginning to think of things I want to cover this summer with both George and Jack, as well as what next year will look like for our home school.  I have taken a relaxed approach with Jack since removing him from public school in December.  My main focus was our relationship, habits, getting him calmer again, and maintaining what he has learned.
The academic material we have covered was not the main focus of our schooling, the emotional/relationship side was the focus.  I had to remind myself of that several times.  I am very thankful that one of the first 'professionals' I reached out to when we were first trying to find help told me, "Relationship first, education second.  He won't learn anything if the relationship is not there."  Oh how true that is turning out to be in our daily lives.  This is an area I have not always succeeded in, though I am getting better I think.
While browsing books last weekend at the library, my intent was books on planning your home school year, but the result was something much better – "Homeschooling the Child With Asperger Syndrome" by Lise Pyles.  (The link is to the NOOK edition, though paperback versions can also be found.)  Jack has not been diagnosed with Asperger Syndrome but displays several similar traits. Lots of kids, colors, activity, noise – all things that will set him off and begin the quick downward spiral.  All of these are things that are involved with public school, as well as museums, church, shopping, etc.  It really must be tough being him some days.
The first chapter of Lise Pyles book very much summed up why we took Jack out of school.  I am still very glad we made the decision and did not wait, trying to make him fit into a setting that was only causing him anxiety.  The opening chapter alone made me feel like I was talking to someone who really understood what we are going through.
Another professional we are working with had mention that Jack showed some traits of someone on the autism spectrum, but I did not believe them.  Yes, he liked things a certain way.  Yes, he could would only focus on something for a few minutes/seconds before being ready to move on to something else.  (UNLESS it was one of the few topics he really loved.  If that was the case, he could talk for hours about it and still not be done.)  Yes, he did not always understand how to play with kids his age, he is better with kids a few years younger.  (I always thought it was because he has a very clear idea of how he wants to play and was bossy.)  What he doesn't have are typical stimming behaviors or the obvious social awkwardness.  I viewed these unique traits of his as being caused by ADHD or something similar, though nothing had been officially diagnoses.    At times I have really questioned whether it was solely from him being a boy.
After reading the introduction and first chapter, I will admit that I was wrong.  Even if he does not have Asperger Syndrome, he has other sensory issues that mimic certain aspects close enough that I am going to finish this book quickly and take to heart the experiences of other families who have been there ahead of us.
***************
Now that I have finished the book, I wanted to take time and give my opinion of the whole book.
The author lives in Australia, which gives an added perspective to those looking to homeschool a child with Asperger Syndrome.  While a lot of resources she gives are American in nature, she also includes how it may be in Australia, Great Britain, or Canada.  Most of what she says is applicable no matter in which country you are teaching.
As the mother of a kid who is already older, and having experienced a lot of issues along the way, I felt like she had the ability to look back and see the long-term view of things.  This is harder at times if you are in the middle of it yourself and can not step back.
Knowing that Asperger Syndrome can look different depending on the kid, she surveyed different families to see what worked for them, which issues they faced, and included their responses.  With Homeschooling the Child With Asperger Syndrome focusing on homeschooling a child with Asperger's, a lot of the topics included which curriculum and methods of teaching.  The reactions were mixed, though a few of the parents found similar results or reactions.  Some of the answers were things I have seen or suspected.  Often when something was said to have worked or did not work, specifics were given as to why or why not.  Having opinions of various curriculum choices without have to spend hours of my own time looking through them was helpful.
Towards the end when the author was focusing on older children and their education, I felt like I took less notice.  I read through their experiences, but also feel like things might change between now and when that information will be needed.
I appreciated the acknowledgment and focus on how teaching children with Asperger Syndrome is different that a neurotypical child.  There are little things that can make you day harder or easier.  Knowing what those things are and how to manage them can make the difference between a very hard day and a very good day.  At times, you may not know how to work your way around those situations.  This book gave some great tips and things to try.  I would recommend it to anyone homeschooling, looking to homeschool, or trying to navigate the public school system with a child dealing with these issues.